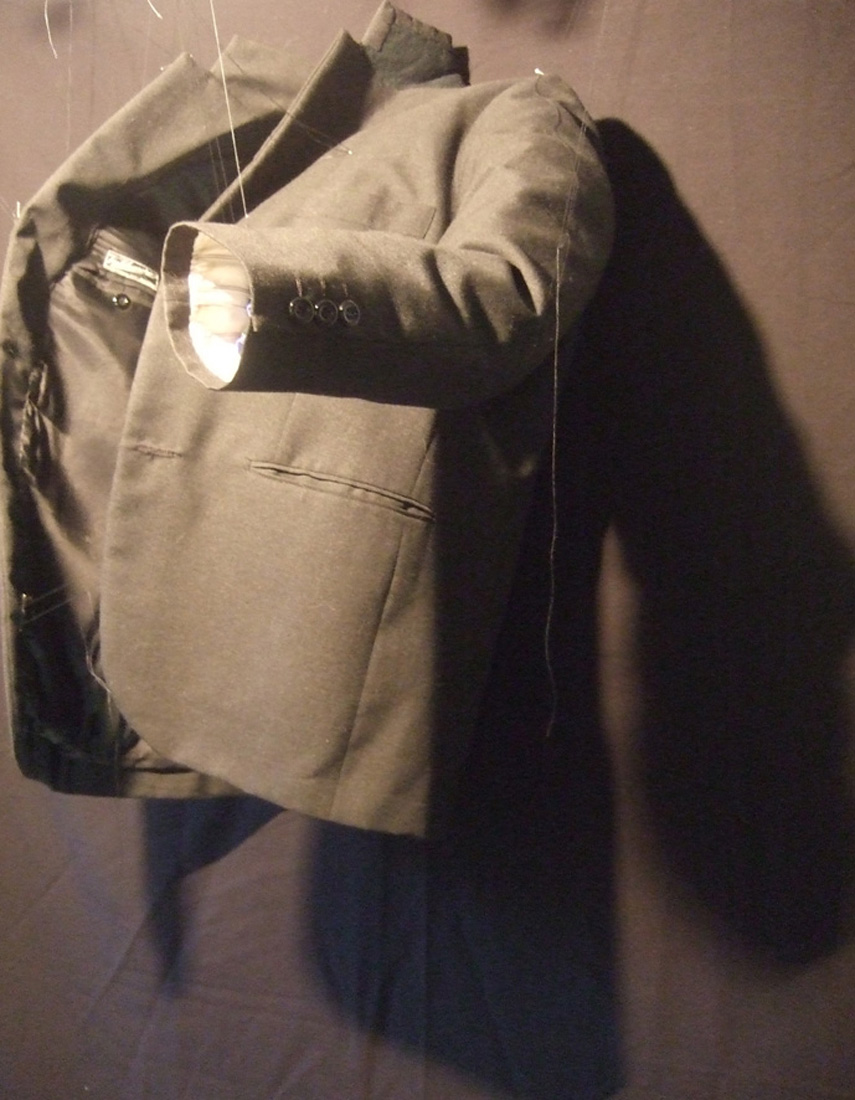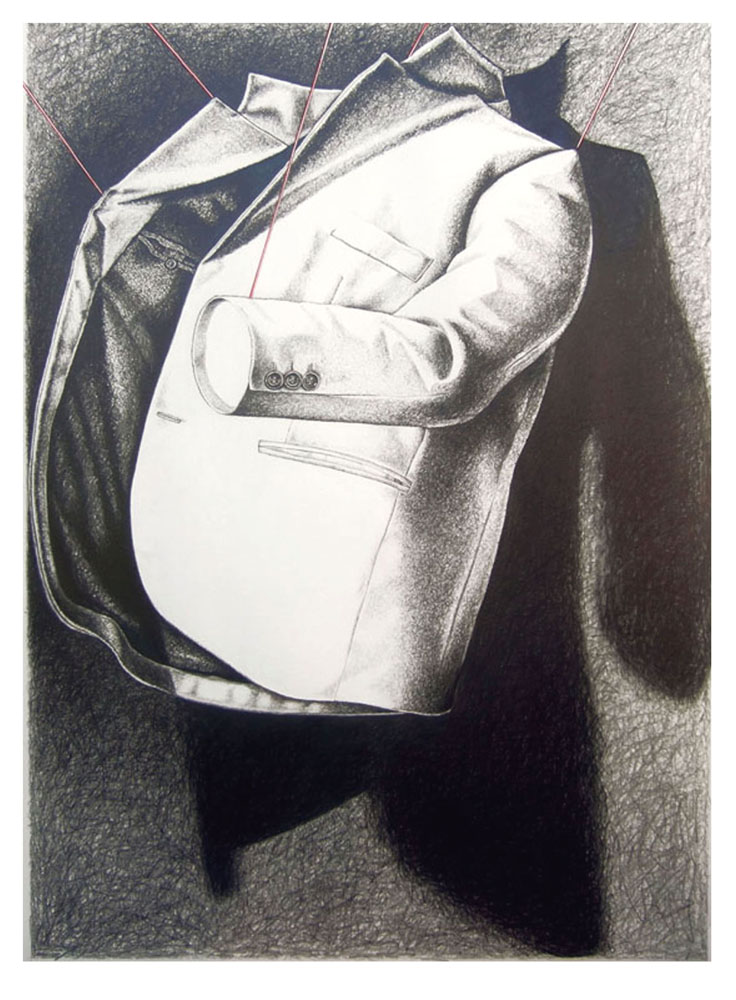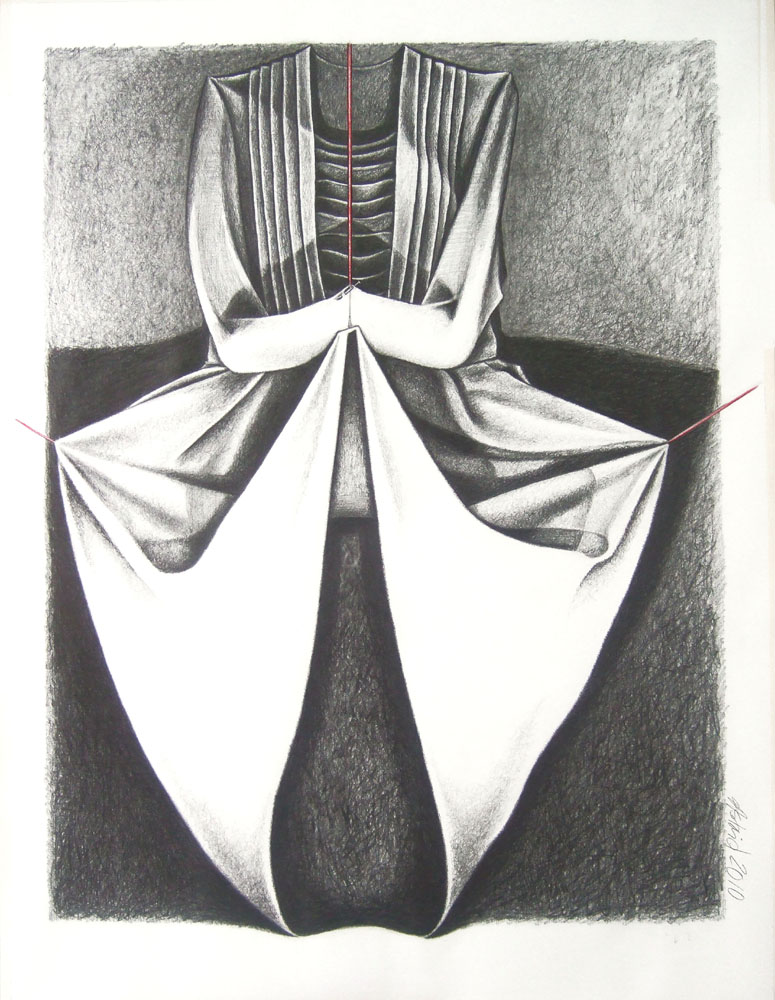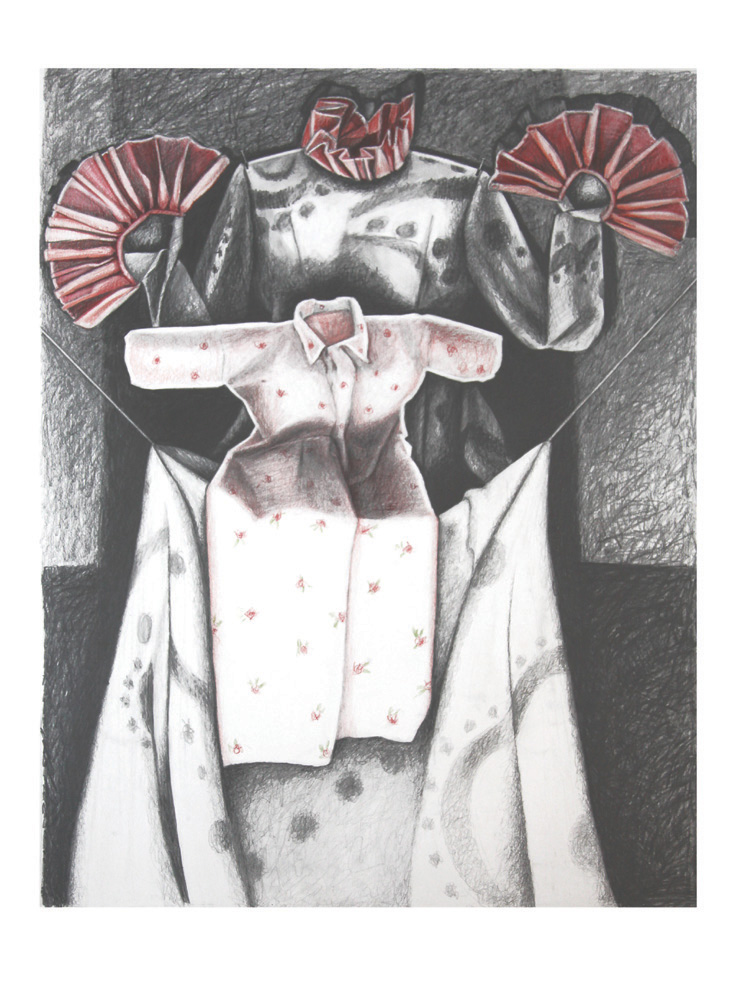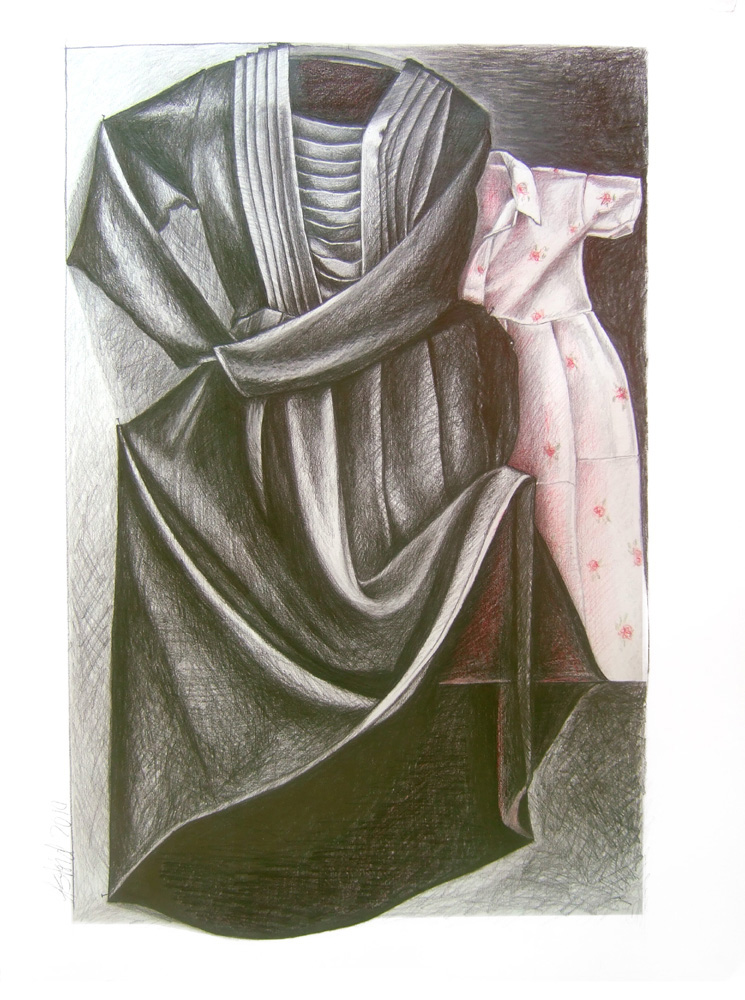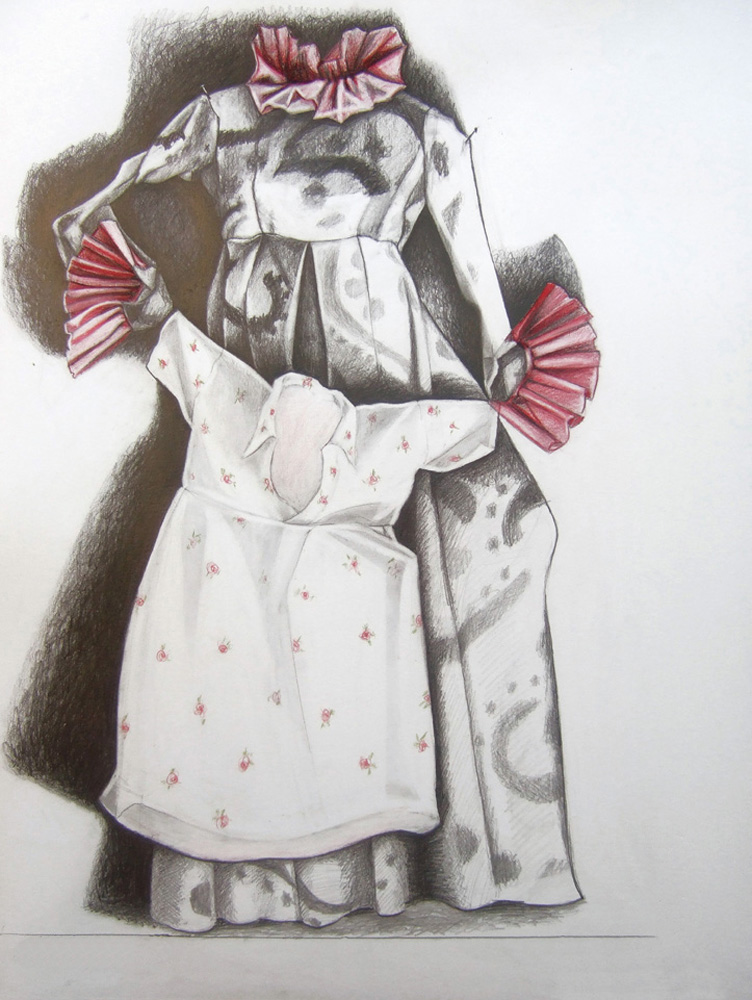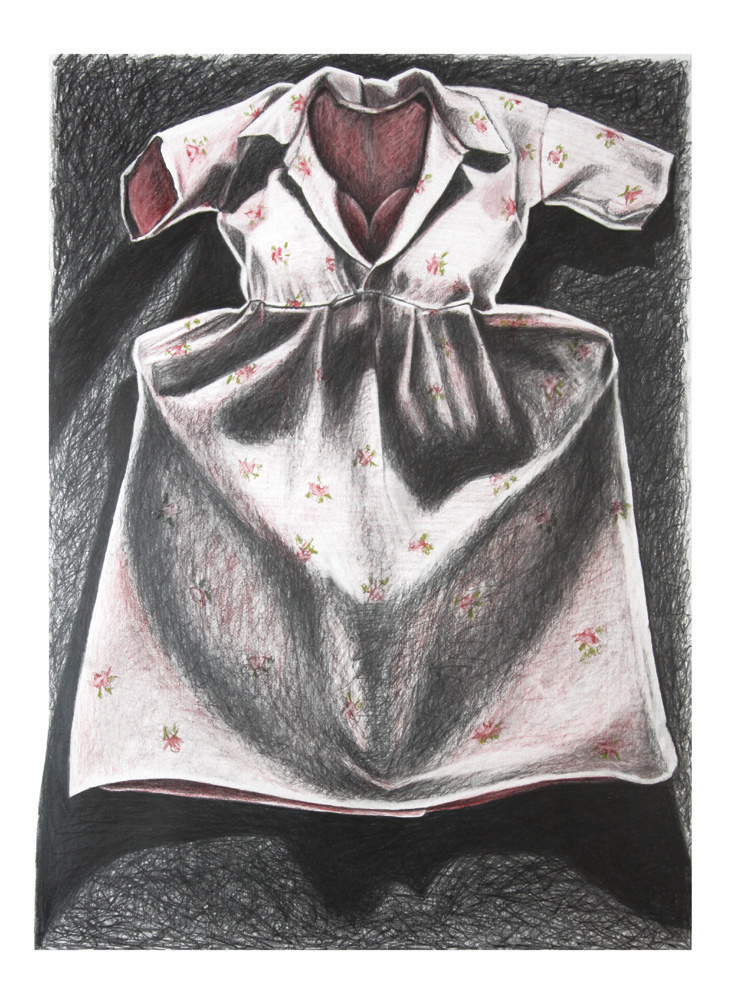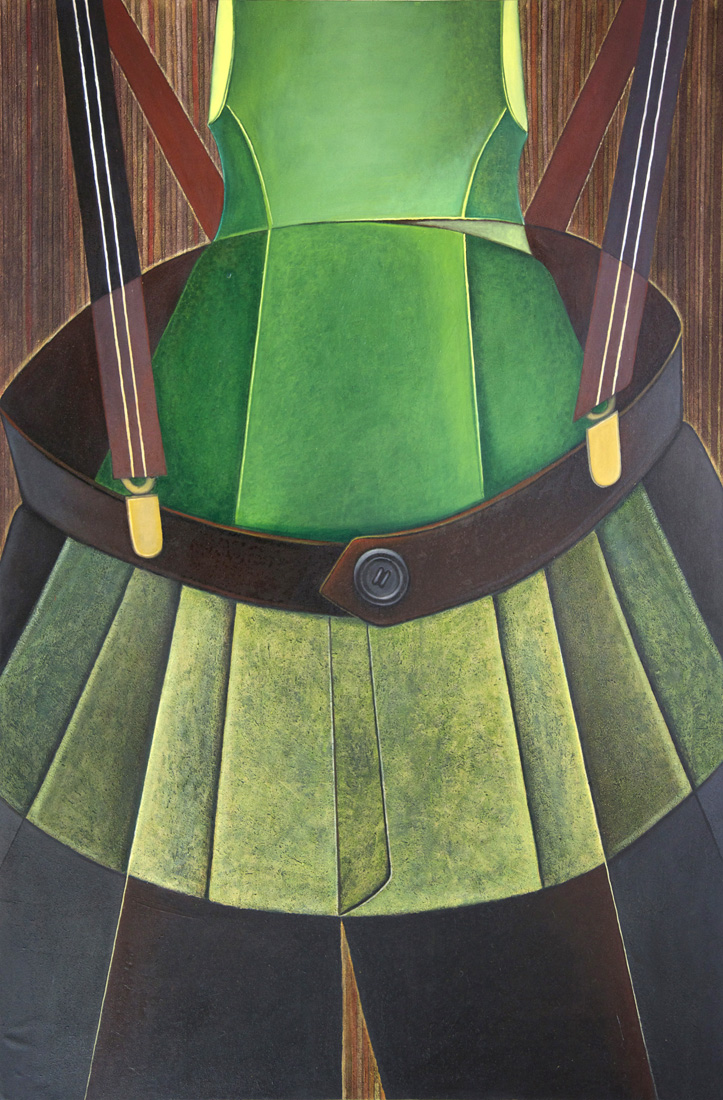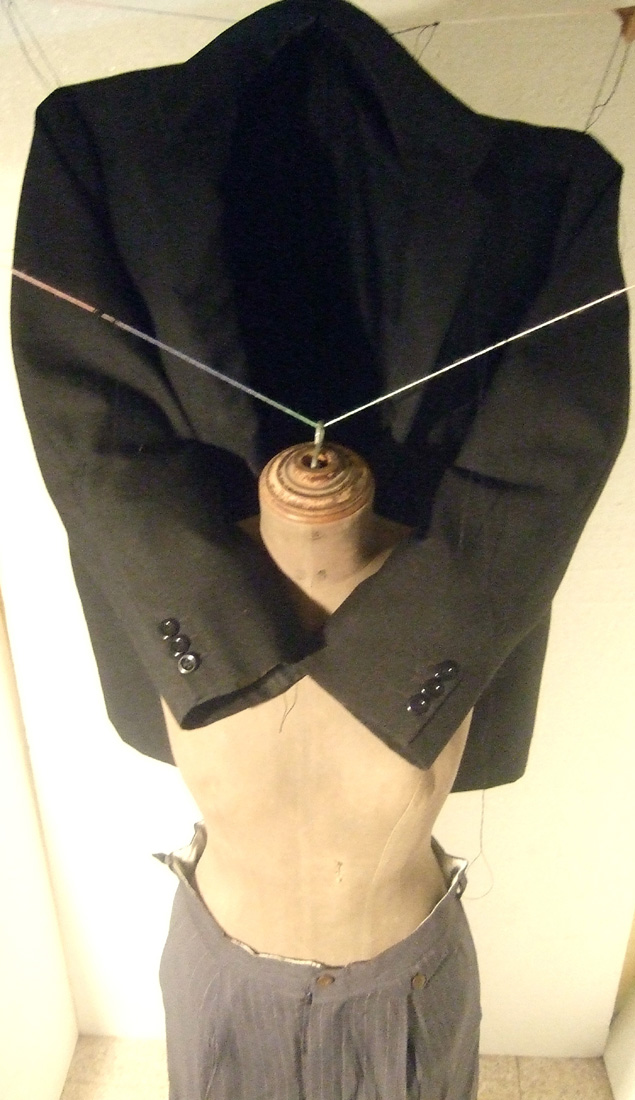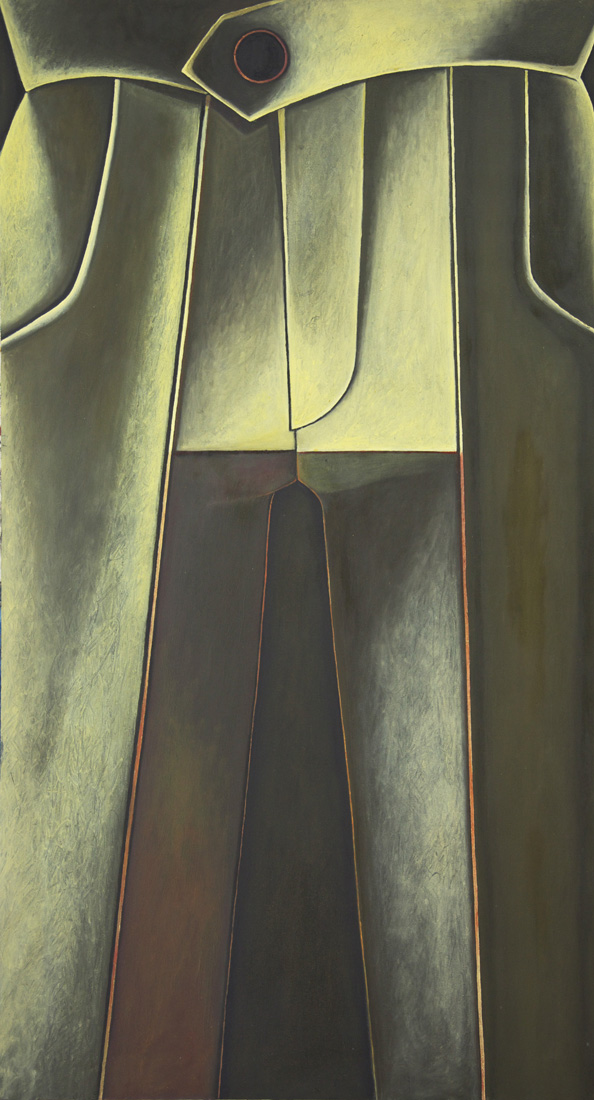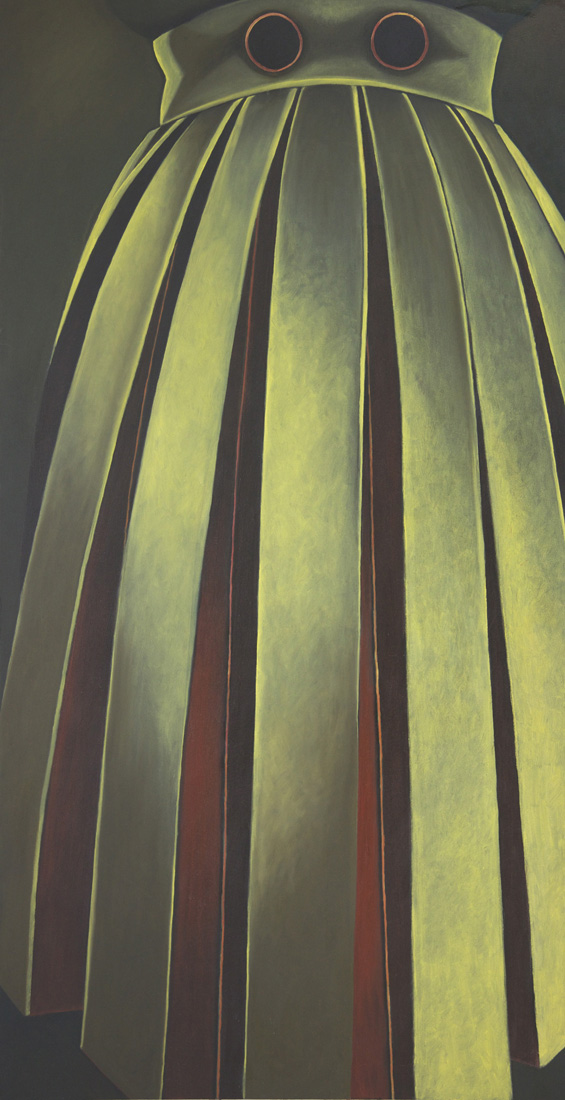 HANGED JACKET
94 cm x 72 cm pencil drawing
HANGED DRESS
94 cm x 72cm pencil drawing
CHILDISH DRESS 1
94 cm x 72 cm pencil drawing
CHILDISH DRESS 2
94 cm x 72 cm . pencil drawing
CHILDISH DRESS 3
94 cm x 72 cm pencil drawing
CHILDISH DRESS 4
94 cm x 72 cm pencil drawing
GREEN DRESS . 140 cm x 93 cm . painting
JACKET AND TROUSERS. installation
TROUSERS . 120 cm x 66 cm . painting
SKIRT . 140 cm x 71 cm . painting
It all started with and old , worn jacket of someone's grandfather. A jacket made by a tailor in Spain circa 1940 . With its handmade stiches, not very well done. And somebody told me things about the man who wore this jacket .
So I started by trying to lay it out in the most natural gesture ... hanging the jacket with strings from the ceiling.
... and they gave me a beautiful dress, a black wedding dress sewned by its owner, by Elena, with her own hands. In a little village in the Pyrenees  in 1951. Somebody told me  a few things about her and I got to know her. I saw that there was a connection between the dress and the man's jacket.

Later on, I found that evening dress that I recalled from my childhood. Then the little girls dress. And  I hung them together, with strings from the ceiling, as I remembered the gestures.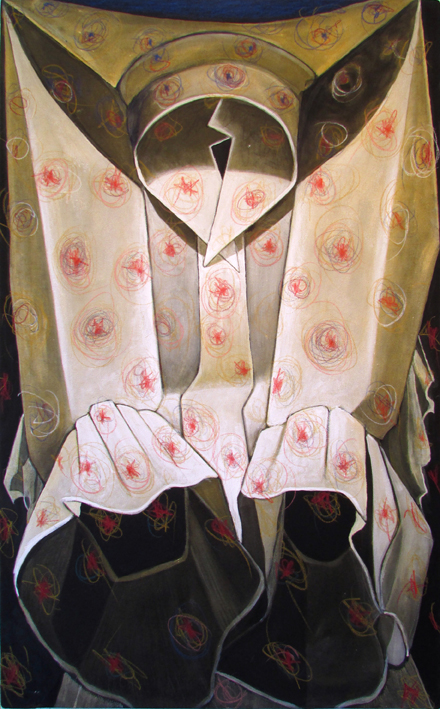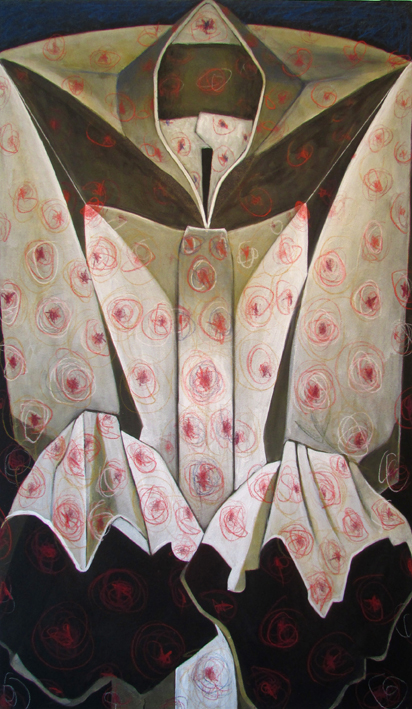 BLOUSE WITH RED STAINS 1
100 cm x 60 cm
. painting
BLOUSE WITH RED STAINS 2
100 cm x 60 cm . painting